TLSA Team Preview: gonewild
Thread started by d3do on Tuesday, 5:38pm October 17th with 8 replies. Views: 1,593
gonewild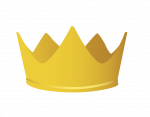 Expected lineup:
Domi
masonn
vioqor
pim
teqi
A revamped lineup of one of the most regular and prominent international teams in recent CoD2 history, this time with a majority of Dutchies. While they made their mark on the CoD2 scene with their strong performance at Tomorrowlan a few years ago, they have not had significant offline results in the recent events, however their tenacious preparation before every event definitely makes them one of the top contenders for yet another big tournament, which they will attend.
Players to watch out for:
vioqor - a new addition, the former leader of team Ephix is back from his hiatus in Brazil and is ready to jump into competitive CoD2 once again. He has a lot to prove after some disappointing results in his most recent lan outings, however he is one of the long-term top CoD players and is always a big danger for any opponent. The expectations and pressure are not as big on him this time around, as they were usually with team Ephix, so that might have a positive effect on his performance at TLSA.
masonn - while he is undoubtedly one of the top scopes in CoD2 online, most of his past lan performances have been quite disappointing, which is why many regard him as an "onliner". However, what is an onliner, really? Why would someone be able to play much better online than at lan? Is it the pressure and the spotlight on the big stage? Whatever it is, one thing is not a question and that is that masonn is definitely a very skilled player and perhaps TLSA will finally be his big offline breakthrough performance. How he does will very much decide how all of gonewild do, as they really need him to step up this time around.
Strengts:
good individual players who can carry, rigorous preparation, elaborate tactics
Weaknesses:
usually not very adaptable and spontaneous at events due to over-strategising, some players seem to be much better online, everyone seems to be out to get them usually due to their stellar online play
Conclusion:
Can gonewild win it all? Definitely. Will they win it all? Most likely not, if they approach it like they did a few last times. They need more spontaneity and freedom in play and less calculation. The new additions might be able to bring that needed element into the lineup, look for vioqor to become the in-game leader once the going gets tough, which could be helpful, as he is very experienced in such situations. It will be interesting watching them prepare for and play at this event as their ambitions are definitely very high and be sure that they will give their all to achieve them.
Prediction:
last 8