henky baned
Thread started by goddzila on Thursday, 11:45pm February 7th with 6 replies. Views: 369
player henky is sprite
henkie is baned on match vs us and after 15 minuta join on server with new account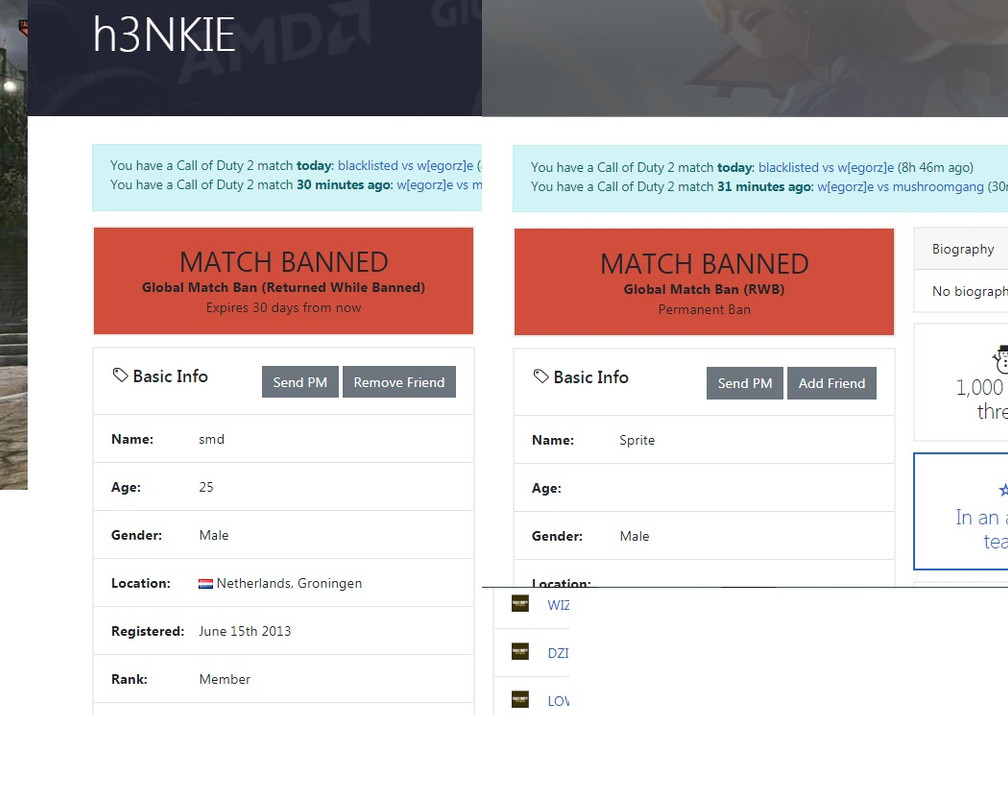 sprite
https://eu.cybergamer.com/profile/389126/
henky
https://eu.cybergamer.com/profile/227834/
match vs us is baned :
match link :
https://eu.cybergamer.com/match/860963/
Permanent Ban player : henky
https://eu.cybergamer.com/profile/227834/
Seems like some people still can't accept a loss in 2019 and feel the need to fake the score...
Was warned and even banned multiple times, can't help it if people refuse to follow the basic rules we have here, if you want to win every match...go play PCW and kick them just before ur about to lose. U don't even need to enter the score on CG, just let the winning team enter the score and its over...
I guess he thinks people actually still care about this game except @Head
Remember when you insulted a player who just lost his mother...
Getting info from facebook just to insult somebody after such a loss shows that you maybe care a bit too much?
Topic is locked.
Imagine making a topic for every banned player on CG