WiLD CM.Storm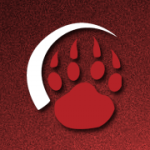 Expected lineup:
Dav
danka
kebit
freakZ
Fleshx
A regular team at all the major recent events, WiLD CM.Storm are back again with the lineup that they had at TSA some time ago. They have been performing quite consistently in recent years, however often just barely missing out on the top sport, which they will be looking to change this time around. They will definitely have momentum following their recent ICL triumph, so expect them to put some serious training in before TLSA and aim to finally get into the top spots at a major international event.
Players to watch out for:
Dav - aka biceps. The man with the largest arms in CoD2 is also the one with the most significance in this lineup, one might argue. When he performs at the top of his ability, then WiLD are very hard to beat, however that is not always the case as he is not always as consistent at they might need. His performance will be crucial for WiLD's chances at this lan.
freakZ - a very skilled sniper, who has the reactions and aim to compete with the best, however sometimes falls short when the going gets tough. Will also be crucial to the team's overall performance and must stay focused to put up numbers that they need, instead of losing his focus due to arguments, which he sometimes falls for.
Strengts:
lan experience, old lineup, momentum from ICL win
Weaknesses:
confidence against top teams, occasional frag-hunting, focus/flame
Conclusion:
WiLD CM.Storm will definitely have the ambition to place in the top three this time around, but can they do it? While being probably seen as the third Hungarian team behind W5 and SK, they will do all they can to prove everyone wrong and jump ahead by beating some of the very top international teams and an international lan and placing in the top three. The amount of training before the event and a decreased level of stress (which some of them often display during play) should boost their chances. Will be a tough opponent for anyone, that is sure.
Prediction:
last eight
Edited 3 times, last edited 22/9/17 - 5:07pm
.