Teams:
Next Target Gaming
vs
Team HxH
Score:
25 - 12
Date:
6:00pm Monday the 14th of October 2013
Map:
Map 1: SD-mp_citystreets
Map 2: SD-mp_backlot
Map 3: SD-mp_strike
CyberGamer Competition:
CoD4 5v5 Ladder -
View Match Details
Half time screenshot:
Full time screenshot: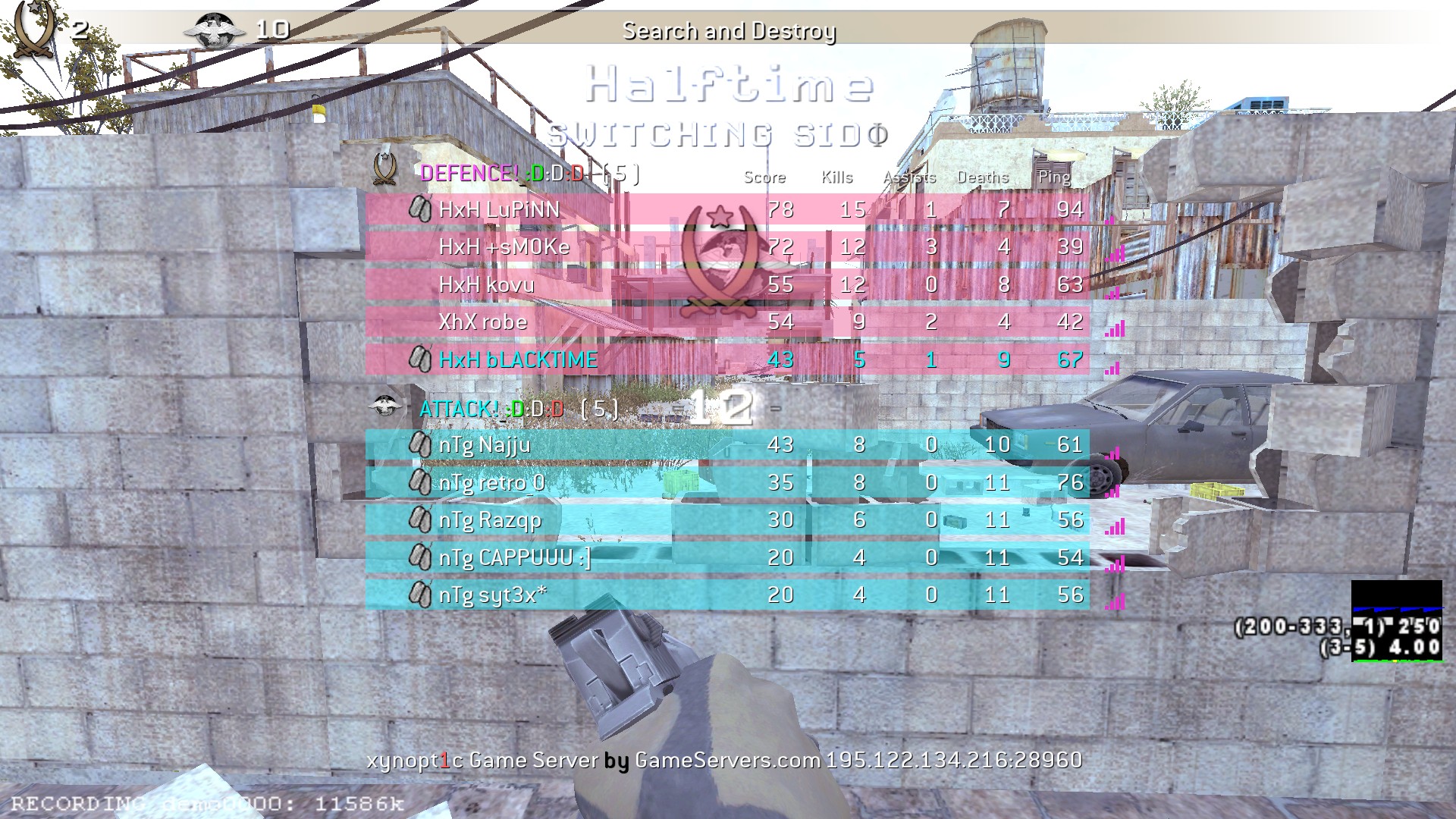 Screenshot #3: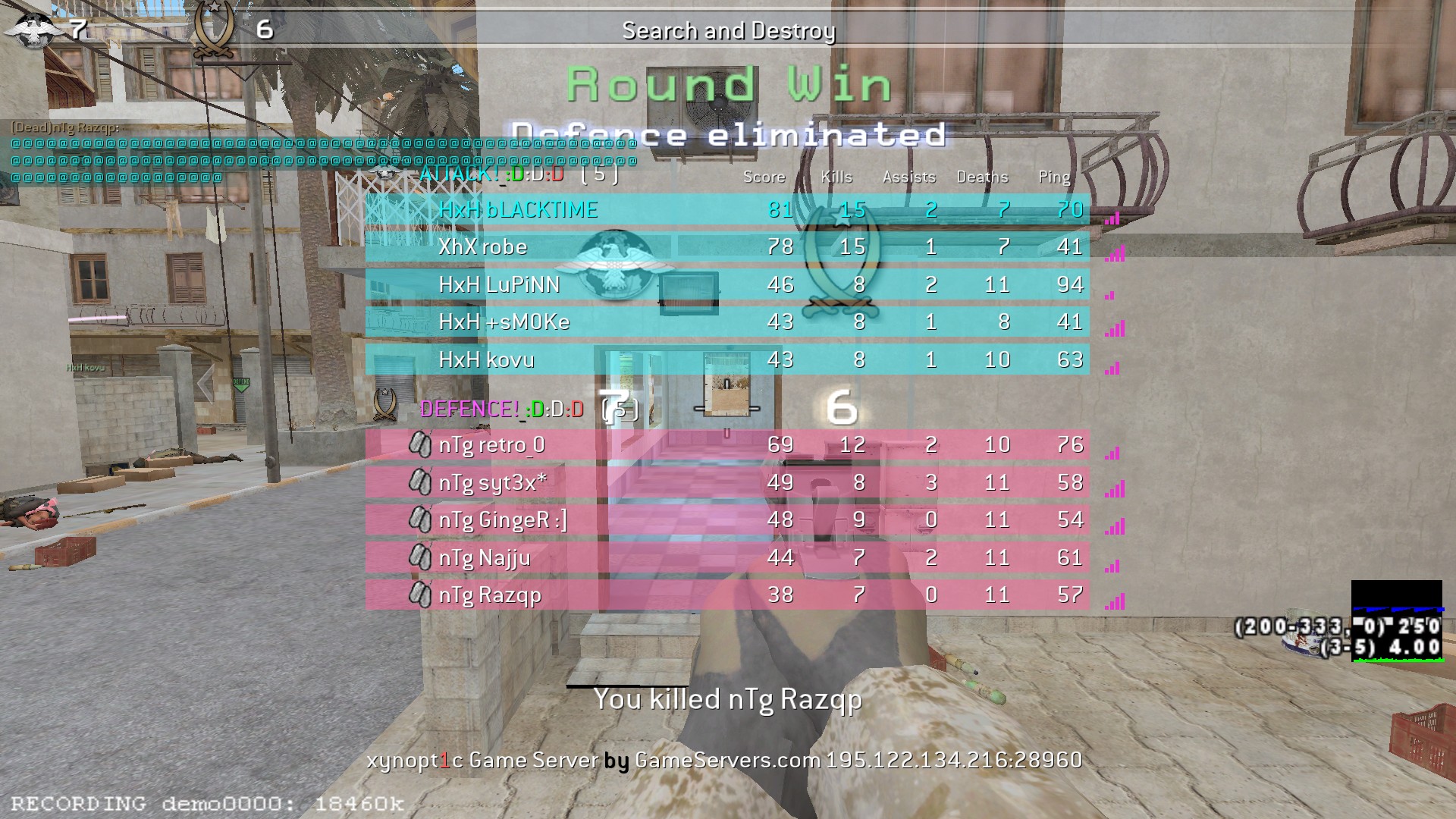 Sorry, but i haven't the screen of the last 2 rounds of backlot side atk because our opponent have restarted fast the map. The results was 1 at 1. Thank you!
Quote
Downvote
Like
3.8 years ago